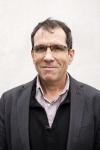 Dr. Michael Rich
Michael Rich, MD, MPH is a global health physician and leading expert in the field of multi-drug resistant tuberculosis (MDR-TB). 
Dr. Rich has worked with MDR-TB programs in more than fifteen countries, and is the primary author of multiple WHO guidelines on the management of drug-resistant TB (2006 and 2008), including the most recent 2015 WHO guidance on the subject of drug-resistant TB titled "Companion handbook to the WHO guidelines for the programmatic management of drug-resistant tuberculosis" (WHO/HTM/TB/2014.11).  
From 2005-2009, Dr. Rich served as the Director of PIH Rwanda, where he led a comprehensive district health-strengthening project in three districts in rural Rwanda. In 2013, Dr. Rich co-founded a non-governmental organization called PIVOT, which works in rural regions in Madagascar and provides health systems strengthening services that are modeled after PIH's community-based activities. Dr. Rich currently serves as the Senior Medical Officer of PIVOT, where he contributes to organization's strategic direction and leads the development of clinical and educational infrastructure. 
Dr. Rich received his MD from the University of Massachusetts, and his MPH from Harvard School of Public Health. He currently holds positions as an Associate Physician in the Division of Global Health Equity at the Brigham and Women's Hospital, and Assistant Professor at the Harvard Medical School, Department of Global Health and Social Medicine.