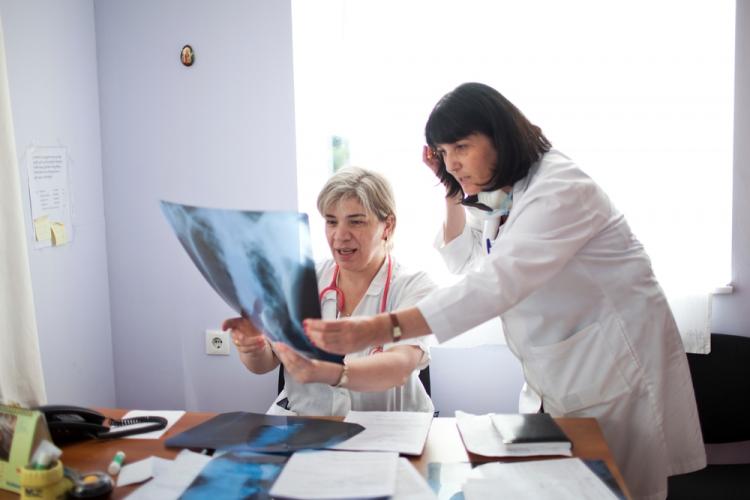 Attending the UNION conference in Guadalajara (11-14 October)?
Don't miss these events from endTB and partners.
---
endTB symposium:   "Accelerating TB elimination through access to bedaquiline and delamanid"
Thursday, October 12, 2-3:30 pm. (Hall 10, Jalisco Hall)
The endTB Symposium will be the first public presentation of data from the endTB Observational Study, which aims to enroll 2600 patients on treatment with bedaquiline or delamanid in 17 countries.
Symposium events:
Six-month sputum culture conversion among patients receiving MDR-TB treatment with bedaquiline and delamanid
Twelve-month sputum culture reversion among patients receiving MDR-TB treatment with bedaquiline and delamanid
Adverse events and serious adverse events among patients receiving MDR-TB treatment with bedaquiline and delamanid
Experience with expanded indications for bedaquiline and delamanid 
Engaging all healthcare providers: introduction of bedaquiline and delamanid in high-burden TB countries through public-private mix initiatives
Open to all conference attendees.
---
Documentary screening: "Out of Breath"
Friday, October 13, 6-8 pm. (Hilton Guadalajara, Room Oceanía III and IV)
https://vimeo.com/235202752
This documentary tells the story of the Eugene Bell Foundation (EBF), the endTB implementing partner in North Korea (DPRK). EBF currently supports twelve MDR-TB treatment sites in North Korea with drugs, diagnostics and training. The documentary shows the seriousness of the MDR-TB epidemic in North Korea and the challenges faced by EBF in its work. A shorter version was recently broadcast on NHK; this is the full director's cut. Popcorn will be provided.
---
Other endTB events:
October 12
10:30-10:36 am
In oral abstract session "At the front line of resistance":
Bedaquiline and clofazimine resistance in MDR- and XDR-TB patients from Armenia
Hall 5 - Events Ballroom
10:50-11:00 am
In oral abstract session "Recent developments in TB co-morbidities: updates from the front line":
High rates of active hepatitis C amongst multidrug resistant tuberculosis patients in Armenia 
Hall 14 - Jalisco Hall 
October 13
10:30am -12:00 pm
In oral abstract session "MDR-TB treatment: pharmacovigilance and adverse event outcomes from the field"
• Setting up an active pharmacovigilance system for the endTB project
• Safety of multidrug-resistant tuberculosis treatment amongst patients receiving bedaquiline in a compassionate use programme in Armenia and Georgia
Hall 13 - Jalisco Hall 
4:00-5:30 pm
MDR-TB: treatment outcomes using new drugs   
• Bedaquiline and linezolid-based regimens for fluoroquinolone-resistant MDR-TB: how much better is it?
• Concomitant use of bedaquiline and delamanid in patients with pulmonary XDR-TB and additional resistance to other second-line drugs in Kazakhstan
Hall 13 - Jalisco Hall